Robert S. Kendall
Major: Environmental and Sustainability Studies with certificate in Geographic Information Systems (GIS) and Remote Sensing, Integrated Program in the Environment (IPE)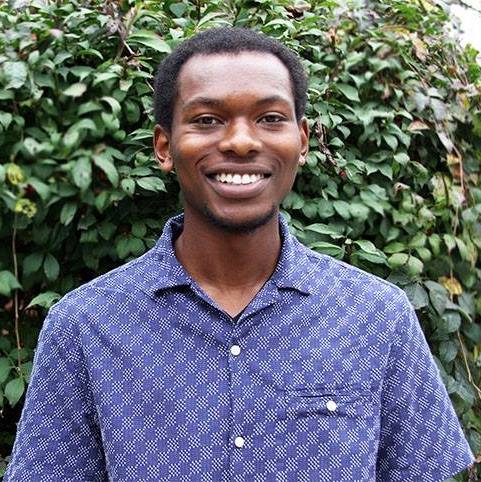 School: School of Public and Environmental Affairs (SPEA) and College of Arts & Sciences
Year: Senior
Hometown: Hammond, Indiana
IU Student Involvement
Summer 2017 Environmental Quality and Land Use Intern, IU Office of Sustainability; 2017 Student Research Assistant of IU Heritage Trail Project, IU Eppley Institute for Parks and Public Lands; Member of IU Briscoe Student Government, IU Residence Hall Association; Volunteer of IU Hilltop Garden and Nature Center
How 21st Century Has Helped You Succeed:
"The IU 21st Century Scholars Program has allowed me to come to Indiana University Bloomington where I have been able to make a significant impact on the college campus. Specifically, my daily interactions with other IU 21st Century Scholars, my work through IU Residential Program Services (RPS), and the IU Office of Sustainability has given me a more thorough perspective on the issues of sustainability and sustainable management and the solutions needed in today's job market. In addition, the IU 21st Century Scholars Program has helped me to stay on track for graduation, to connect with the new opportunities and resources on-campus, and to remain actively involved in the City of Bloomington. Without their work and support, I would not have found the opportunities that I now have in my daily life."
How Has the Summer 2017 Internship through IU Office of Sustainability Enhanced Your Academic and Career Success:
"My internship has allowed me to give back to Indiana University Bloomington while allowing me to gain experience that will be applicable in my career. From my work as the Summer 2017 Environmental Quality and Land Use Intern, I am on a path to becoming a landscape architect which has given me renewed passion and insight on what it takes to manage and to plan a landscape. Currently, I am working a project in the IU Office of Sustainability to create a Sustainable Landscape Management Plan which will detail the management practices and procedures we proactively take towards incoming threats to our University. My primary objective of this project is to create a collaborative process for faculty and students that will enable the IU Office of Sustainability to generate an adaptive sustainable landscape management plan for IU Bloomington."
Future Career Goals:
"My future career goals are to finish graduate school with a master's degree in landscape architecture and then begin to conceptualize my ideas of creating food forests within urban areas. I want to reconnect people with nature and local food systems."