Uzoma F. (Oluka) Obidike ('05)
Year: Class of 2005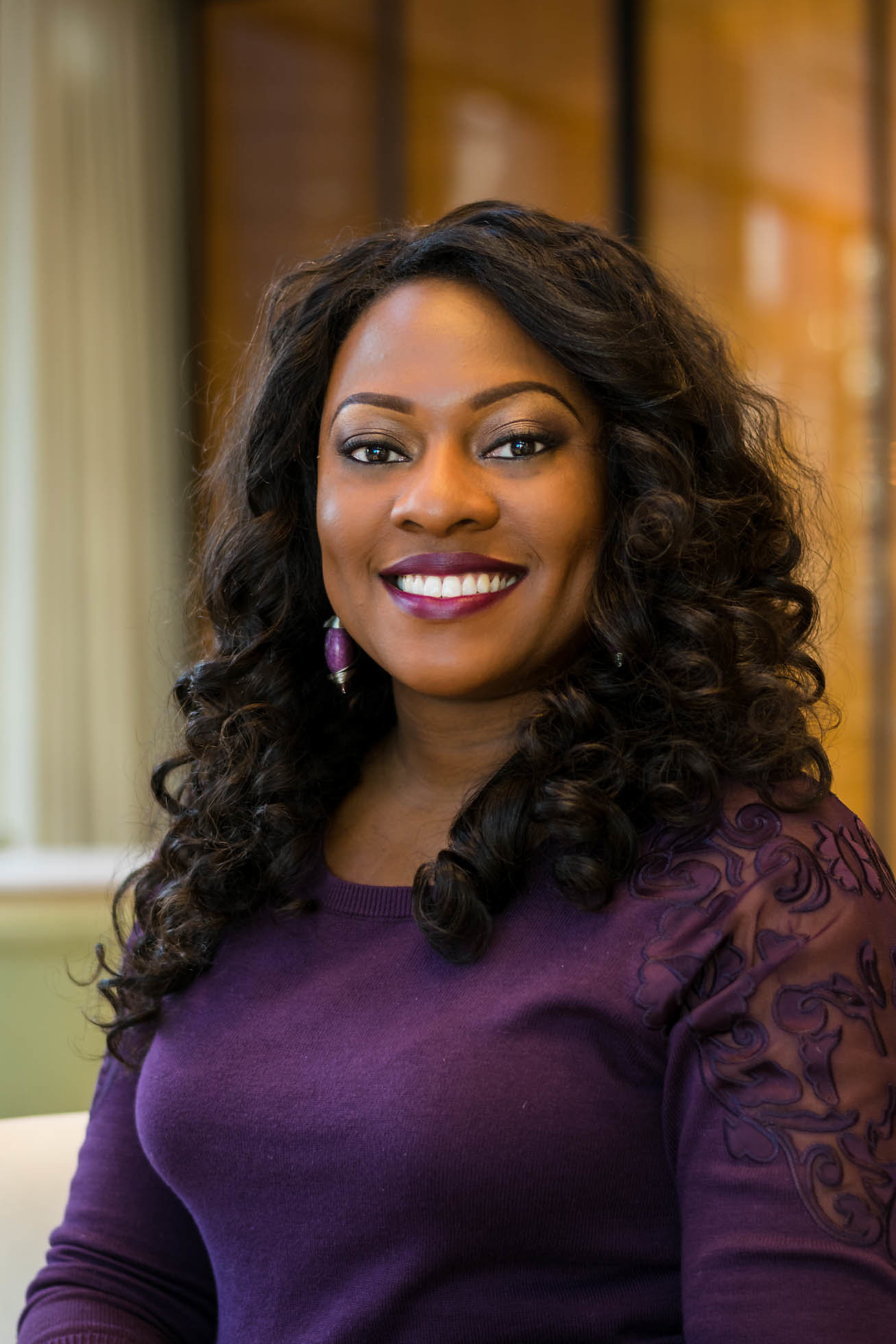 Hometown: Hammond, Indiana
Current Occupation: Founder of She Leads Beautifully; Ph.D. student in Higher Education Leadership at Indiana State University 
B.A. Degree: Telecommunications, College of Arts & Sciences, Indiana University Bloomington
M.S.Ed. Degree: Higher Education and Student Affairs, School of Education, Indiana University Bloomington
Ph.D. (In progress): Higher Education Leadership, Bayh College of Education, Indiana State University 
Past IU Student Involvements: 2004-2005 Office Student Assistant of IU 21st Century Scholars Program; 2003-2005 Peer Mentor of IU MSLD FASE Mentoring Program; 2000-2005 Member of IU Essence Dance Team, 2004-2005 Committee Member of IUSA Vision of the Ideal College Environment (VOICE), 2004-2005 Chartered Member of IU Pi Sigma Epsilon Business Fraternity; 2004-2005 IU 21st Century Scholars Advisory Council
How Has the IU 21st Century Scholars Program Helped You Succeed: "The former director, Mrs. Jeannetta S. Nelms, played an integral part in helping me pursue a career in the field of higher education. I struggled academically as an undergraduate student and changed my majors a number of times at IUB. When I was feeling out of options upon completing my bachelor's degree, Mrs. Nelms gave me the encouragement and support that I needed to keep going. She was able to help me recognize my strengths, of which led me to apply for admission into a master's degree program in Higher Education and Student Affairs at Indiana University Bloomington. Twelve years later, I am still in the profession and I absolutely love what I do!"
Alumni Advice to Current IU 21st Century Scholars: "Don't be shy or afraid to seek out assistance when the need arises. The IU faculty, staff, and alumni are there to support you. The IU 21st Century Scholars Program are there to provide you with practical resources to help you achieve your personal, academic, and career goals. Remember to have fun and enjoy all that IU Bloomington has to offer...and take lots of pictures with your friends and of the campus! Also, take advantage of what the City of Bloomington has to offer. There are so many unique things to do and see off campus. The experiences that I had at IUB were some of the best years in my life. To this day, my closest friends were the people who I met at college."
Alumni Advice on Life after IU: "Go back and visit the campus to reminisce on the good ol' days. It may be bittersweet to see how things have changed over the years. However, you will always get that warm and fuzzy feeling when you drive into town. There is nothing like it! In addition, remain connected to IUB by joining the IU Alumni Association and the various IUB social media communities. We have a strong network nation-wide and internationally. Finally, give back to your school so that those after you will also have an amazing experience."