Dakota Suomela ('20)
Majors:  Management and Marketing (double major)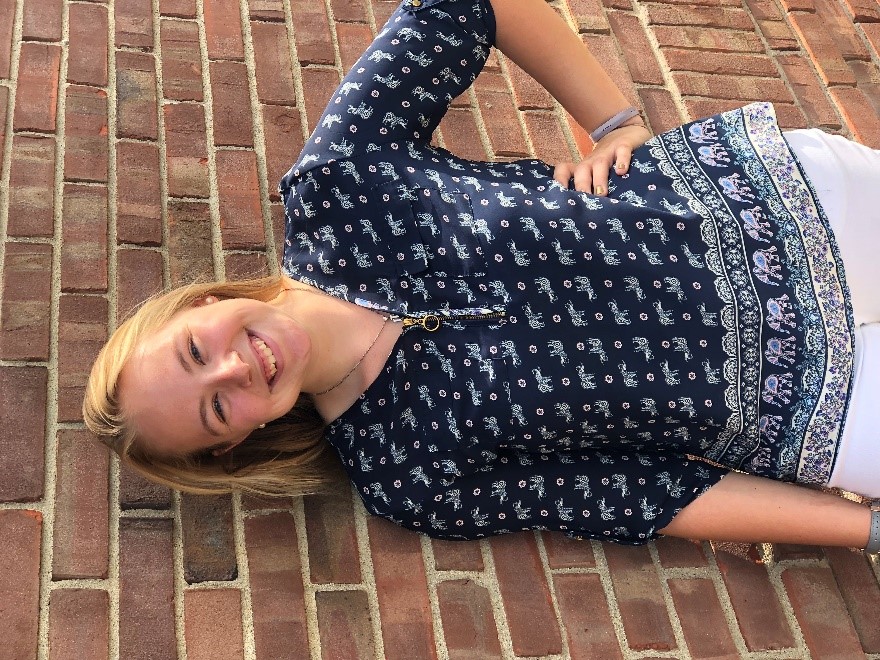 School:  Kelley School of Business
Year:  Class of 2020
Hometown:  Elkhart, IN
Current Position: Marketing for The Oaks Academy as part of the AmeriCorps VISTA program
IU Student Involvement
21CS Leadership Corps (Sept '17 – May '20)  Teaching Assistant Coordinator for Professor A. A. Lopez (Business Law and Ethics) (Aug ' 18 – May '20)  BUS-K 201: Computers in  Business Peer Tutor (Aug '17 – May ' 19)  IU American Marketing Association (Sept '18 – May '19)  The Women's Network (Sept '17 – May '18)  IU Auditorium Student Usher (Sept '16 – May '18)  Kelley Living Learning Center (Aug '16 – May '17)
How 21st Century Has Helped You Succeed
Like many scholars, I probably would not have been at IU without the 21st Century Scholars Program and scholarship. However, at IU Bloomington, it is so much more than a scholarship – it is a resource and a community. The program at IU has given me as many opportunities to learn and grow as my classes have, and just as many friends!
Why IU?
I figured out I wanted to study business in high school, and when comparing my options for academic success, financial assistance, campus life and culture fit IU was the best option for me. Every school at IU excels at what they teach, the 21st Century Scholars program at IU was the most outspoken and supportive I've heard from, and the campus just felt like home.
Awards/Honors
4-time Founders Scholar, Kelley Coin Recipient , Kelley School of Business Direct Admit, IU Kelley Dean's Honor List - Highest Distinction (GPA 3.900+), 2018 IU 21st Century Scholars Program Scholar Success Fund Recipient, 21st Century Scholar, IU Provost Scholarship Recipient
Why Get Involved with IU 21st Century Scholars Program Leadership Corps?
You should get involved with the IU 21st Century Scholars Leadership Corps because we want to create a community of Scholars who are passionate about giving back to the community, the school, and each other. The group is a great way to meet other IU 21st Century Scholars and become involved with the IU 21st Century Scholar's Program. Our goal is to provide students the opportunity to serve the campus and community through volunteering, engage and interact with future students, attend personal and professional development workshops, and create a community among Scholars.
Favorite Hangout Place at IU
The Old Crescent part of campus – whether it's taking a walk or hanging a hammock, it's always beautiful!
Advice to Freshmen Scholar at IU
Don't be afraid to get involved early and often – try new experiences and student organizations and get to know your professors as much as possible. Nothing has to be permanent, but if you don't try anything then you will never find the thing that is the right fit for you.
One Interesting Fact About Yourself
Growing up, my parents convinced my brother and I that the Ice Cream truck was really a music truck so we would never ask them for money to get things from it. We just thought that it drove around playing music until we probably 10 years old!