Nikkesha Davenport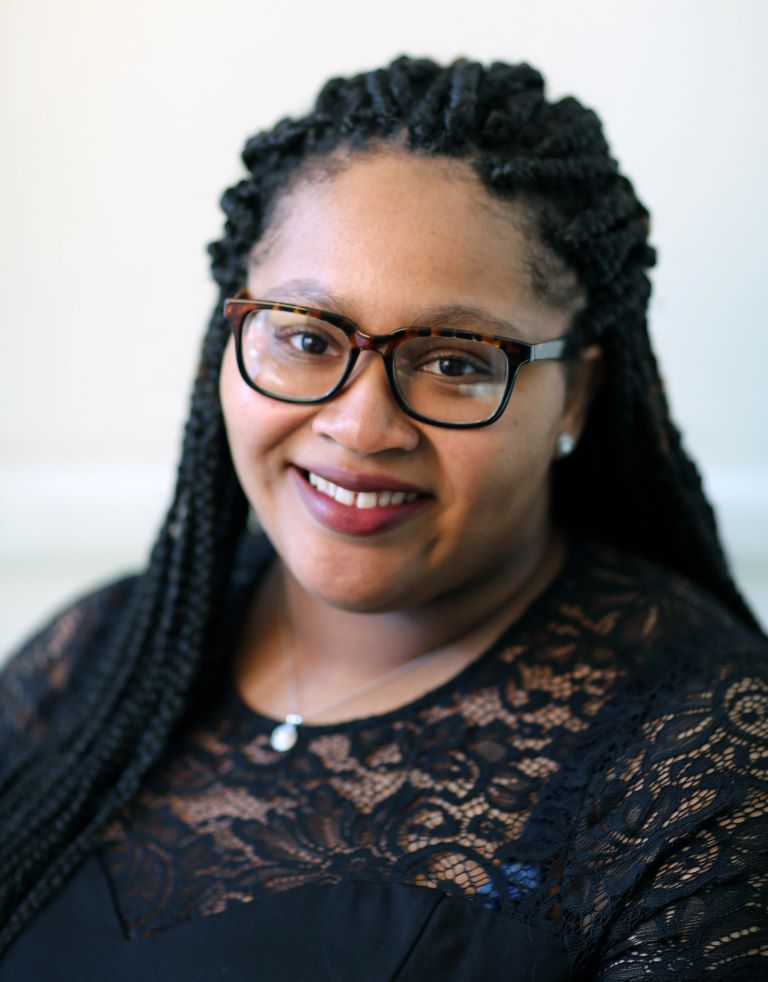 Nikki's path into IU has not been a straight or easy one but she persisted, graduating in December 2019. She now works in our office as a Graduation and Retention Specialist with ScholarCorps AmeriCorps and has just been accepted to the Counseling Psychology master's program here at IU.
Originally, she was denied admission to IU but she applied to the Groups program in 2014 just in the nick of time. After excelling in the summer bridge program, she was admitted to IU. She had a few bumps in the road, as she took a few breaks in attendance due to deaths, illness and other unfortunate situations. Once she returned, she tried a plethora of courses in various departments and finally decided on her current bachelor's degree at the end of her junior year. She received a Liberal Studies degree in Social and Historical Sciences, with a focus on social inequality as equity is essential to her goals and interests.
After taking Jen Berry's Introduction to Sociology course, Jen started mentoring Nikki and suggested she apply to be a Peer Coach for the College of Arts and Sciences. It was then that she discovered her passion for working with college students and counseling. Eventually her experience and connections in the office landed her a service position with Scholar Corps AmeriCorps. She chose to serve in the IU Bloomington 21st Century Scholars office to give back and help scholars navigate the roadblocks that may arise while completing undergrad.  In her role, she assists scholars with financial aid related aspects such as filling the FAFSA, appeals and affording living off campus.

Read more about Nikki on our Alumni Profile page.
Nikki can be reached at niddave@indiana.edu