Tutoring Service
The IU 21st Century Scholars Program in partnership with the IU Academic Support Center (ASC) under the IU Office of the Vice President for Diversity, Equity, and Multicultural Affairs (OVPDEMA) provides FREE weekly tutoring service for all students.   This semester tutoring is now offered online.  Sessions will resume for future semesters at 300 North Jordan Ave, Bloomington, IN 47405. No appointment needed for those in person sessions.
Spring 2020 Virtual meeting options and updates for tutoring

Help! All of my classes suddenly went online! Find help and pointers here.
Academic Support Center
Online tutoring help is currently underway, with two Zoom sessions (one for math/business/BIOL-L111 and the other for writing) available during the ASC's usual hours of operation (Sunday-Thursday from 7:00-11:00 pm EST), and running for the rest of the spring 2020 semester. For an added level of security, students interested in using these Zoom sessions will need to send an email request from their IU email to the ASC departmental email at acadsupp@indiana.edu and links will be sent back via email within 24-36 hours.

The math/other subjects session will offer math help Sundays-Thursdays from 7:00-11:00 pm, introductory business help (A100, K201) on Tuesdays-Thursdays from 7:00-11:00 pm, and BIOL-L111 help on Tuesdays and Thursdays from 7:00-9:00 pm. The writing session will have writing tutors available Sundays-Thursdays from 7:00-11:00 pm.  More subject options here.
Continue to refer to the ASC website for updates.
Student Academic Center
The PASS (Peer Assisted Study Sessions) program at the Student Academic Center is helping ONLINE with MATH-M118, MATH-D116, MATH-D117, and MATH-J113 this semester.  See the website for more info. 
Additional options
Astronomy:Check website for Zoom information
Writing: Online writing tutorial services
Computer Science: check Luddy website for possible virtual offerings, SICE Tutor request form
Math: Get help from the math learning center and check canvas course for special 300 level math help.
French: email iub21cs@iu.edu for contact info

Working with a tutor is a great way to study—you don't have to need help to consult with a tutor. You can talk about your work, ask to explain the homework to the tutor in order to review the material and make sure you clearly understand. This is a free service at IU and a good opportunity to connect with students dedicated to one subject matter. Take advantage of it!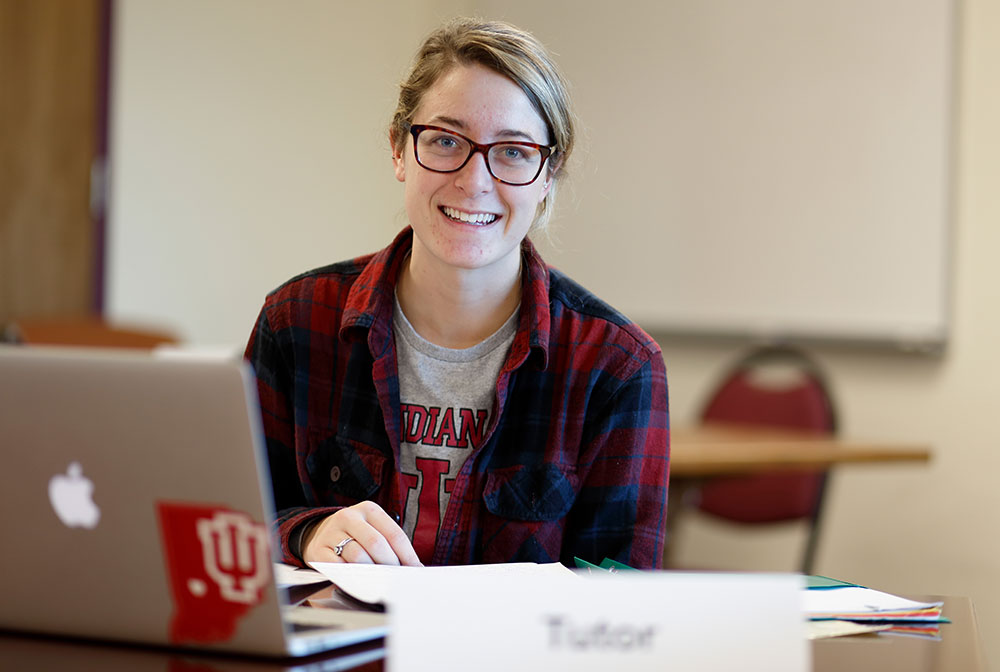 More information on the Academic Support Center website here.