Grace Akinlemibola ('07)
Year: Class of 2007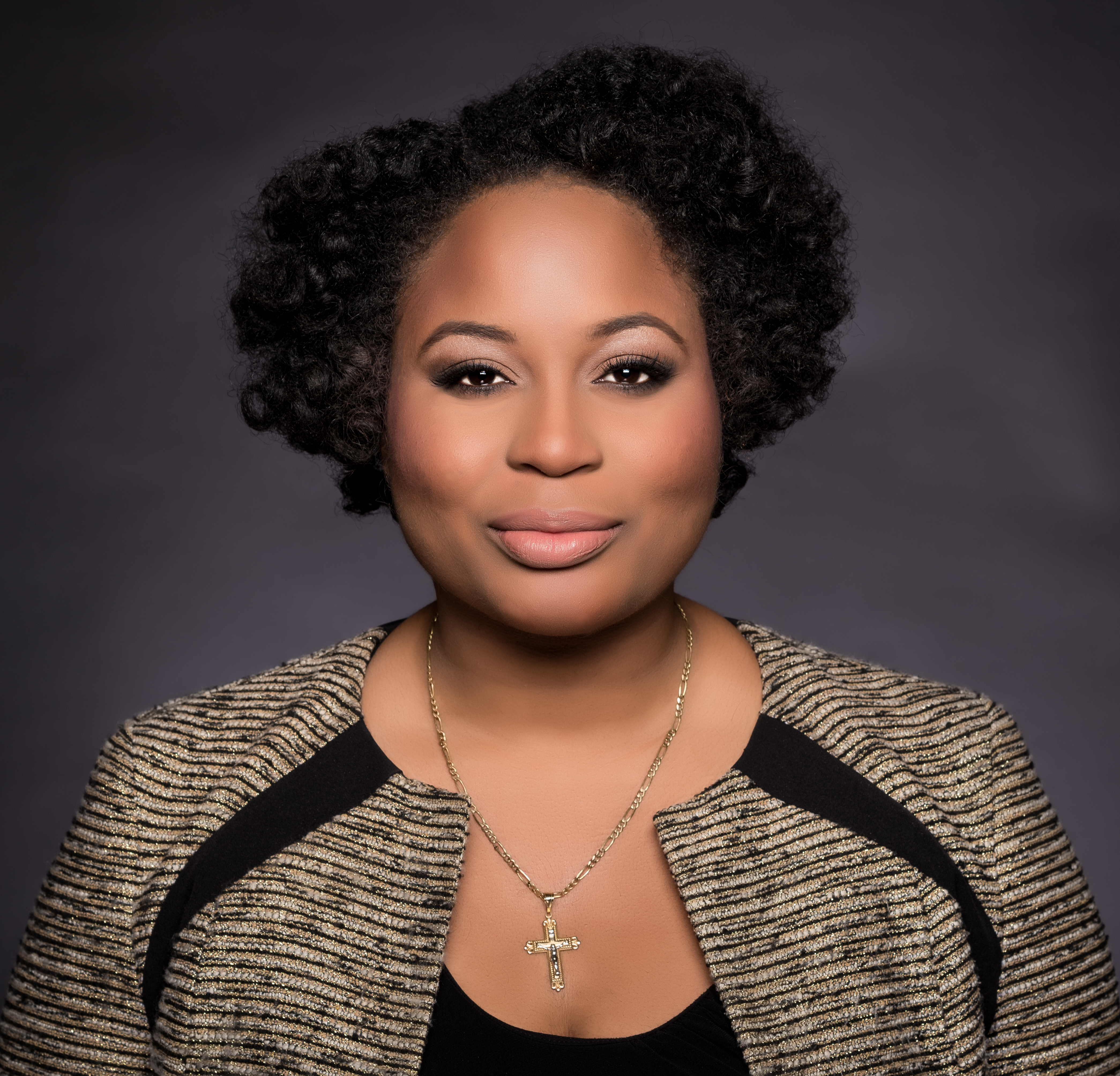 Hometown: Indianapolis, Indiana
Current Occupation: Founder & CEO of The Grace Akinlemibola Corporation; President of The Grakin Corporation; Minister & CEO of House of Grace and Faith Ministries
B.S. Degree: Accounting, Kelley School of Business, Indiana University Bloomington
M.S. Degree: Public Policy & Administration, Northwestern University
J.D. Degree: Business and Public Interest Law, Chicago-Kent College of Law
Past IU Student Involvements: 2006-2007 President of IU National Association of Black Accountants (NABA); 2006-2007 President of IU Ashton Residence Hall; Founder & President of IU Journal of African-American Studies; 2005-2007 Publicity Chair of IU Delta Sigma Theta Sorority; 2005-2007 IU 21st Century Scholars Program Advisory Council
How Has the IU 21st Century Scholars Program Helped You Succeed: "The IU 21st Century Scholars Program helped me graduate with an accounting degree from one of the best world-renowned institutions. My time at Indiana University-Bloomington really was a one-of-a-kind experience that I wouldn't take back for the world. My degree at IU helped me create an innovative company that is going to do even bigger things in the future. In my company's first fiscal year, we made over $2 million in income and my time at IU helped me to acquire the skills needed to develop my organization. One of my favorite experience during my time at IU was my invovlement with the IU National Association of Black Accountants (NABA), where we brought Kwame Jackson, the runner-up from the first season of The Apprentice, to IU Bloomington. It was a major event for IU NABA where my executive board and I had to secure corporate sponsorships across the University. But yet again, the interpersonal and communication skills I acquired while at IU - from creating a dorm swap TV show mimicking the Trading Spaces to maintaining communion and leadership within my IU Delta Sigma Theta Sorority - could not have been done without the support of the IU 21st Century Scholars Program."
Alumni Advice to Current IU 21st Century Scholars: "As much as you get involved with student organizations, make sure to stay on top of your academics. I was involved in so many different organizations at the same time while also being heavily involved in IU Black Student Union, IU National Pan-Hellenic Council, and my sorority IU Delta Sigma Theta. All of the organizations really made it tough at times to keep up with classes, but the professors were usually willing to work with me. I say all of this because no matter what you do keeping up with your classes are crucial. You definitely wouldn't want to lose the scholarship and then have the added burden of trying to get financial assistance to pay for your tuition."
Alumni Advice on Life after IU: "It can be tough, but stay motivated! I moved to Chicago, IL after IU and was the victim of fraud and various atrocities that led me to pursue an anti-corruption campaign. It also helped give me the confidence to step out and start my own company. With all of the negatives, there will always be a positive! Try to find it! Although I formally started my company in 2016, the company was years in the making with strategies and innovations that I had internalized prior to beginning the company. Quite frankly, I've been through more "ups and downs" in my life than I'd really care to admit, but I never allow anyone to make you feel like you're inferior to anyone else. That's what jealous, ill-willed, lying outlooks all do. Don't fall for it! Persevere! Build fortitude! There's so much more to life when you see beyond simply the face value. I want to give a big shout out to IU Assistant Dean of Admissions Frank Motley, who was one of my favorite professors and still remains a big inspiration for me during my time at IU and even afterwards. Furthermore, treat others the same way you would want to be treated because the evil that men do will always live after them (unless, of course, they repent). And finally, no matter how much you accomplish or how much you have in your bank account, always stay honest, stay true to yourself and stay down to earth. Everyone is different, so "down to earth" means different things to different people. Be able to always see the quality in yourself and others, and never be afraid to be an individual. Individuality and differences are what make the world go around!"